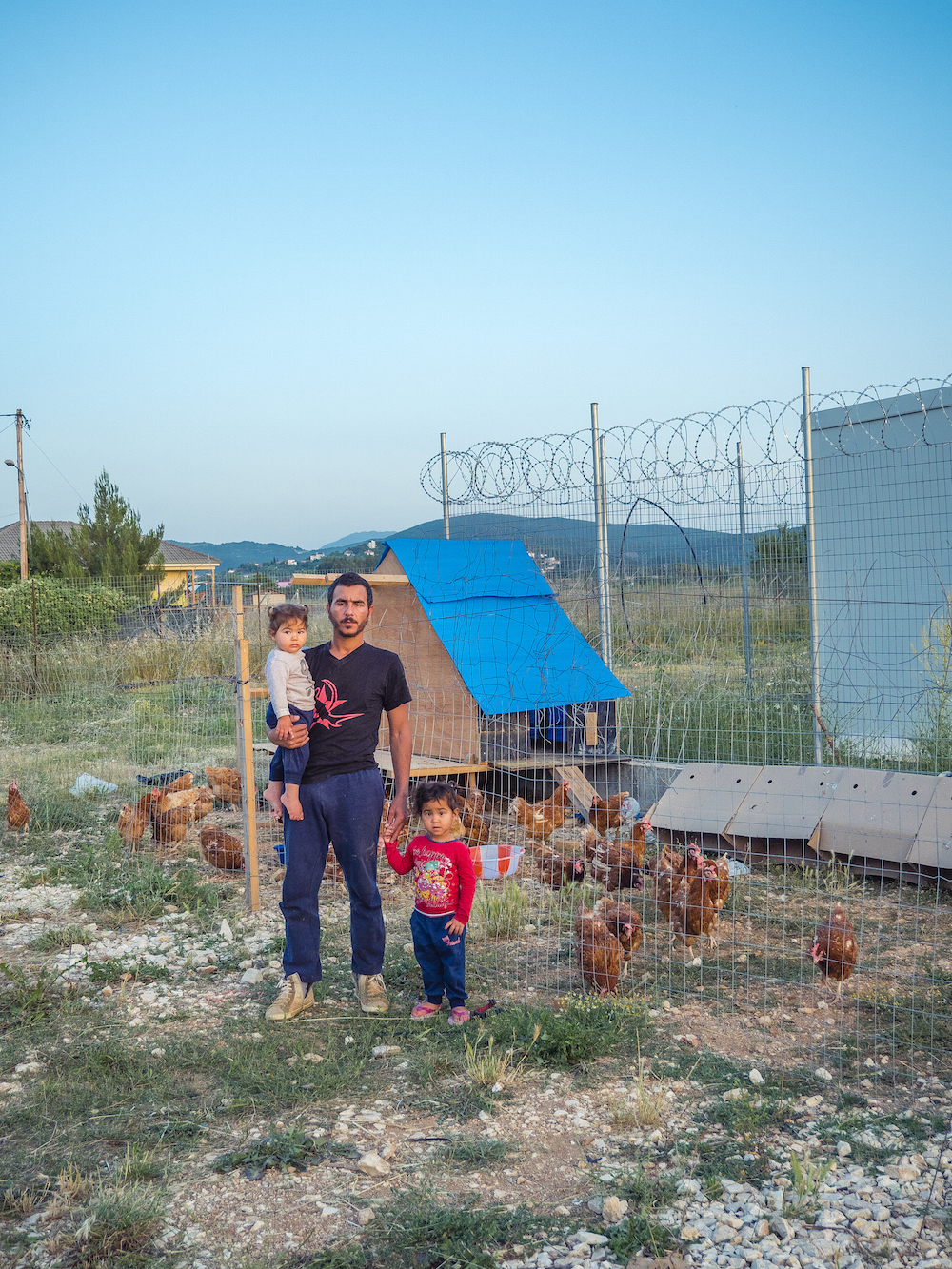 Abu Fatima's Egg Farm
Katsika's Refugee Camp
Developing small business
Over the course of 2.5 months I joined with the vital NGO -
Habibi.Works
. A grass roots and hands-on organisation that operates next to a growing refugee camp in Katsikas, Northern Greece.
Habibi.Works
provides a makers space and social point that delivers many many great benefits to people that have been through terrible experiences and continue to suffer.
With
Habibi.Works
I initiated a social project with the aim of developing small business directly with residents from the camp. Here are some selected images of some of the projects and collaborations that happened and are still going on.
press -
International Journal of Design
A chicken coop and fence to house 50 chickens. Abu Fatima and his wife sell and swap the eggs. We made the farm ( and all the projects here ) with a very limited budget, so we had to be creative with finding resources, such as flattening and reusing all this old rusty fencing.

Huda and Bashar's 'Market Ayman'
Market Ayman sells a wide variety of things such as sweets, drinks and cleaning products. The local supermarket is a long way to walk to in the Greek sun and closes early. This shop has filled the gap and is also really popular with the kids.

Abu Munir's Halal Chicken Factory &
Abu Munir and Abud's Dairy Products
Abu Munir worked on many of these projects for other people in the camp and is a highly gifted engineer and maker. Together we made a Halal Chicken factory ( very little Halal meat to be found in Greece ) and a shop to sell dairy products that he will make but also items from the market. The cheese is a traditional Syrian cheese homemade by Abud; Abu Munir's cousin.
Yahya's Barbershop was the first business project in the camp. It was open from the first night it was built and quickly became the place to get a haircut in the camp and a hang out spot. You can follow Yahya's barber shop on Insta at
@yahyabarber49
Maison de Pigéon &
Afghan Café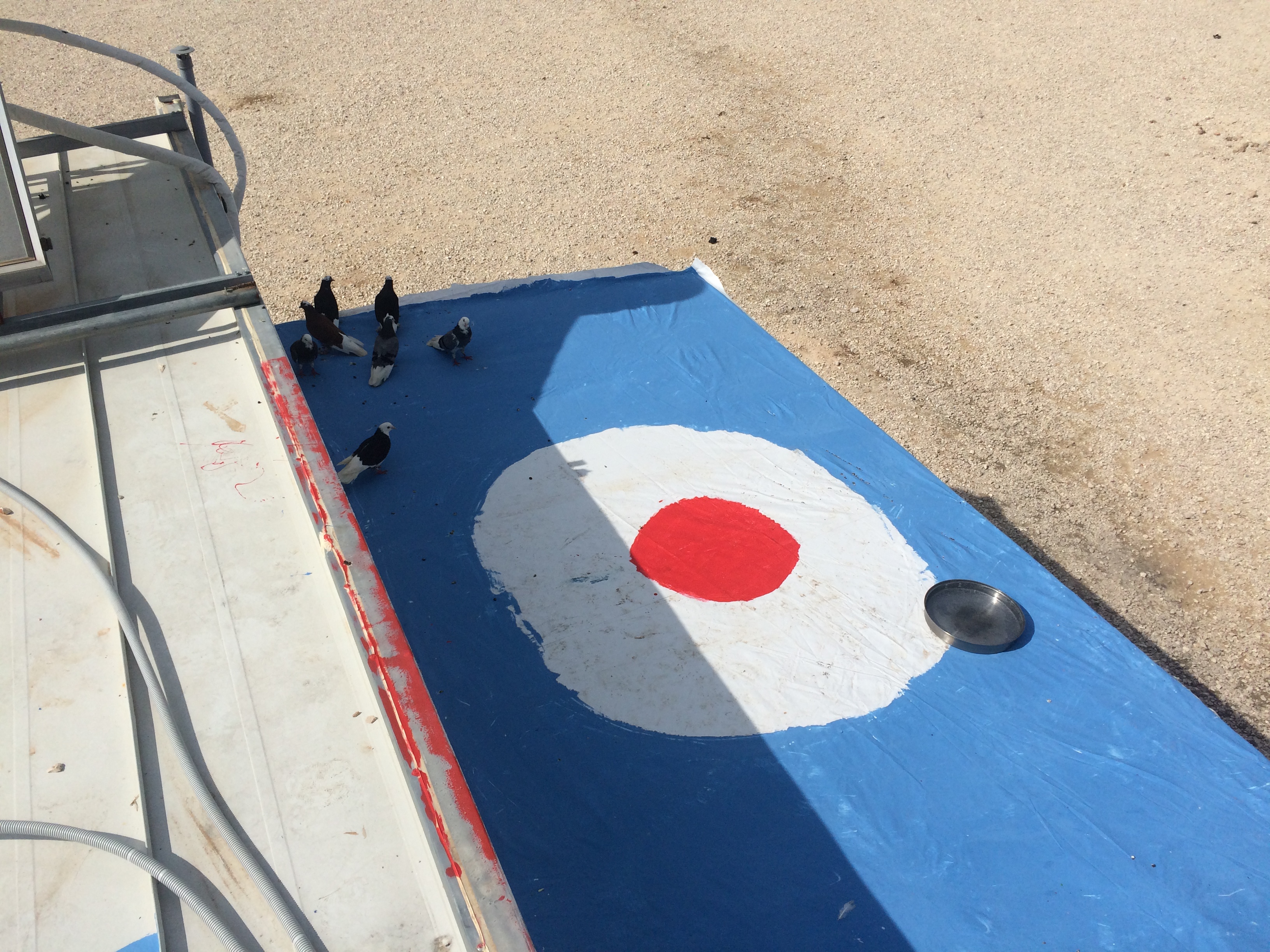 Hussein's 'Maison de Pigeon', houses 15 pigeons. He teaches them to fly patterns in the sky. The mural was done with Amar and Hussein. The target is so they can find the caravan easily from above, because all the containers look so similar. Mortizar's 'Afghan Café' will sell food and drinks directly from his kitchen ( literally ).
'Café Yasmin' is run by Yasmin ( Um-Hazim ) and Abu Hazim. The whole family worked together building the cafe and garden. The food Yasmin makes is amazing. Follow them on Insta at
@cafe_yasmin_60