Extra Boza exhibition images
EXTRA BOZA
Typographic survey of Tetovo, North Macedonia
I was invited as artist in residence to the diverse and friendly city of Tetovo. While my hosts at
LOJA
showed me around and we dodged traffic and ate too much baklava, I was soon struck by the colourful typography, competing for attention on the busy streets.
Signs and typography in Tetovo seek to advertise or explain simple ideas; a burek shop, TV repair service, a casino. But the choices implicit in these colourful and diverse styles reflect a complex and multi-layered community. The elegant cursive typefaces of Boutique Street for instance, with its many wedding dress shops, advertising the various matrimonial traditions that are still strong. Or the bold san serif fonts of the travel agents, with their heavy and bright uses of outlined Helvetica, showing the importance of itinerant work. I particularly enjoyed the touches of the middle east in the Qebabtores and Gold shops, I loved the DIY stores with their use of every font on the computer, and the electronics service shops with their ageing signs, still in business despite the rise of disposable electronics.
Through typography we can see the complex relationships and exchanges of the present and their connection to the intricate and tangled history of the Balkans. As a complete outsider with a tourists eye, I saw a wonderfully busy tapestry of cultures, languages, tastes and lifestyles, interconnected, layered and evolving in this unique and cinematic city.
LOJA ( temporary gallery space )
Tetovo, North Macedonia
26.11.2022-27.11.2022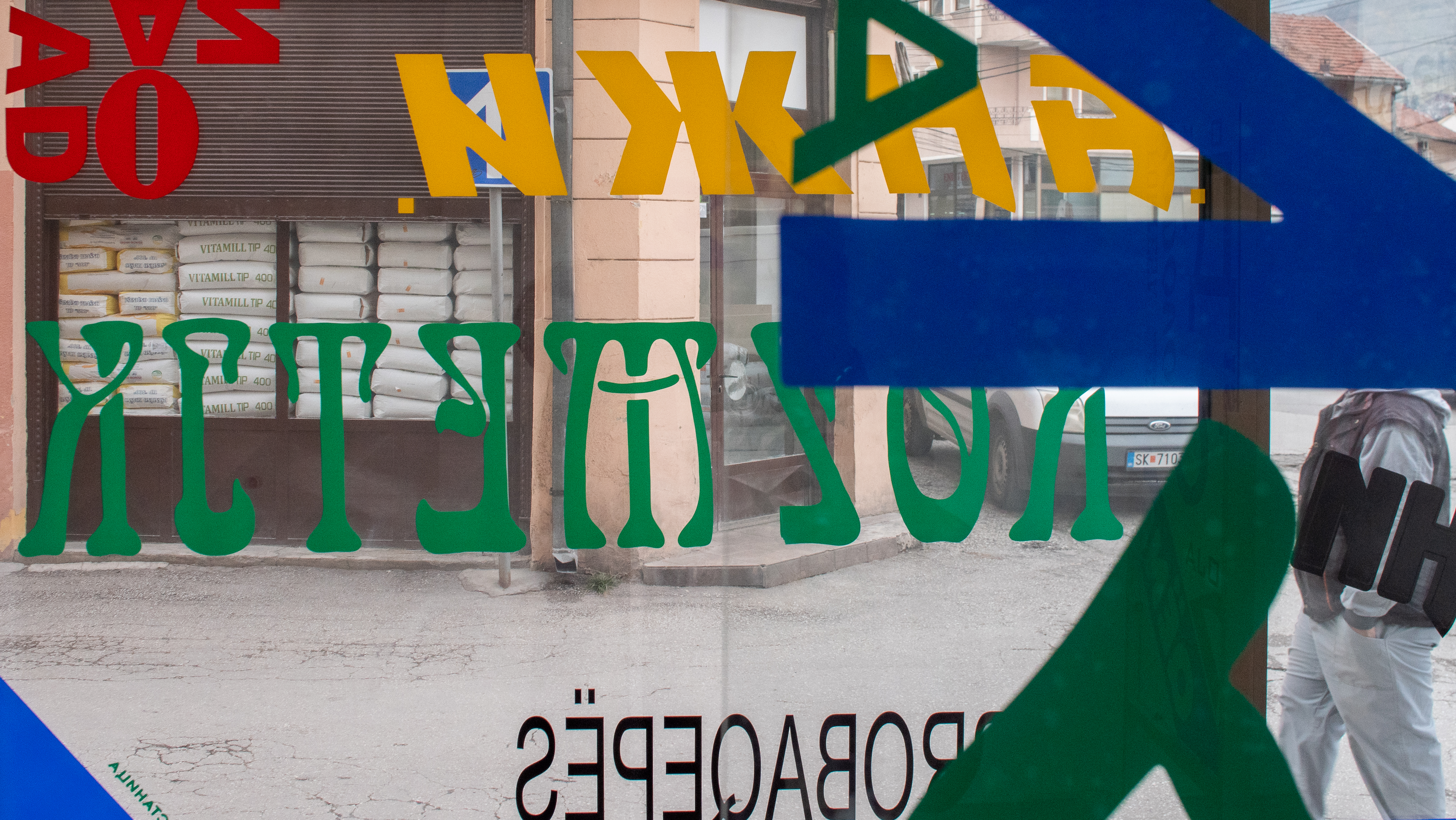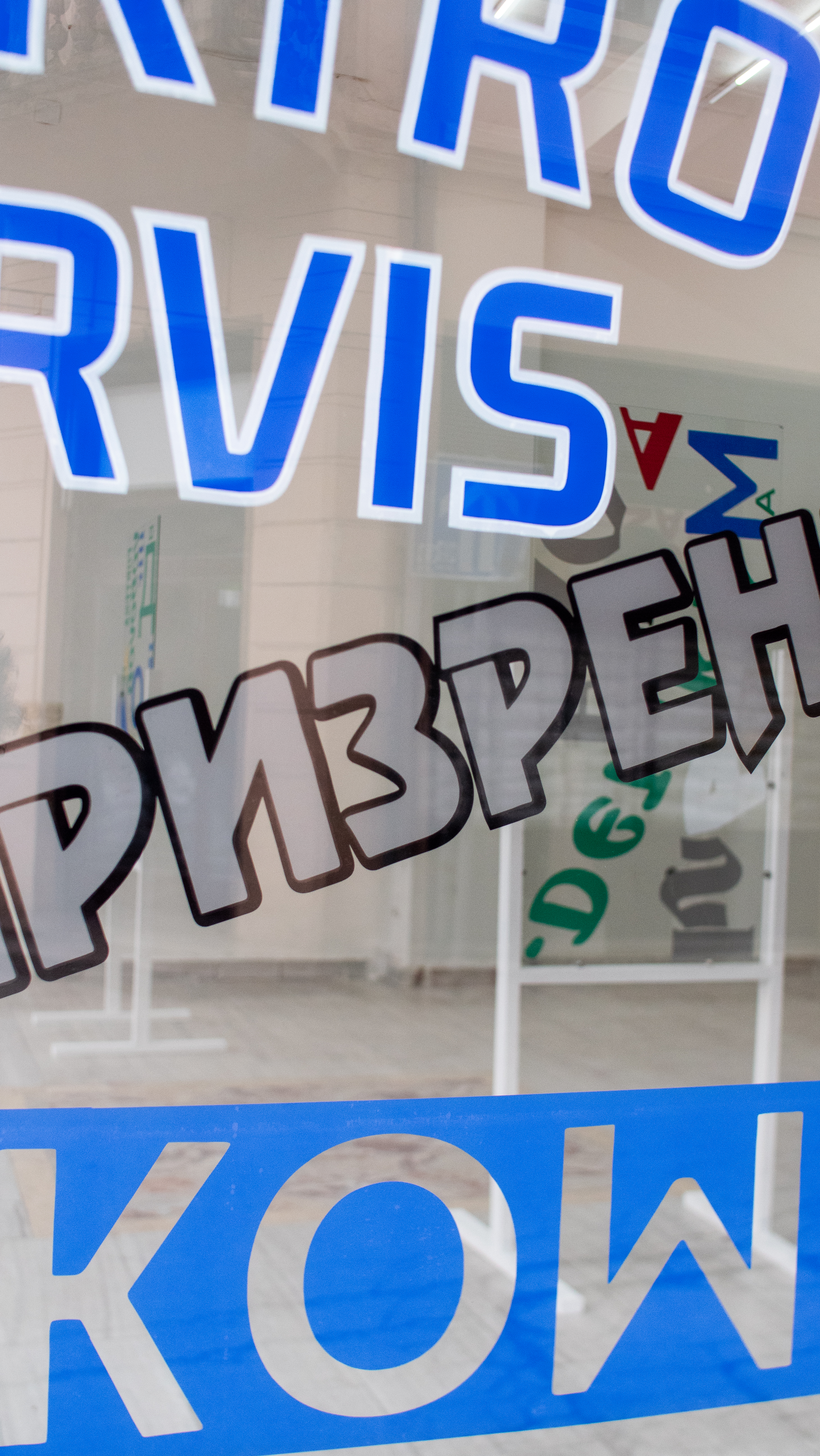 Extra Boza opening night.
Featuring DJ Javed and refreshments by Shazaib and Layla.
Extra project ....

During this time in North Macedonia I was inspired by the local Balkan styles so I bought a fake Nike tracksuit from the Tetovo market. I'm interested in the globalism and the blurry layers of authenticity and meaning that people apply to brands. While having dinner with some friends from Pakistan, I was sewing over the Nike logo and Shazaib wanted to add something. From there I started to ask many people to add a few stitches and soon it became an odd tapestry from people from all over the world.

Thanks to everyone that has added something - if I missed you let me know!