Works and Projects
A selection of different projects
Kingdom, 2020
Cardboard boxes, cement, broken glass
Brand Strategies
Exhibition
The works in this show look to accept the political victories of hate and fear and the recent failures of love to shape our world, as the internet pushes us into a new era that ideologically resembles the dark ages. Perhaps we must accept the outright victory of capitalism, as we enter a new yet familiar time of men and fear and hate - of foreigners, of science, of women, of other.
We will build walls with our new technologies. We will trumpet our slogans and truths. We will hoard our wealth and display it out of reach. We will arm ourselves and puff up our chests. We will destroy opposition with ignorance. We will each build our kingdoms and each of us will achieve success! Our personal brands will become famous and wealthy and beat all the other rival brands. And we shall have taken back control and we shall be free.
Gr_und
SeeStrasse 49, Berlin
14th - 28th Feb, 2020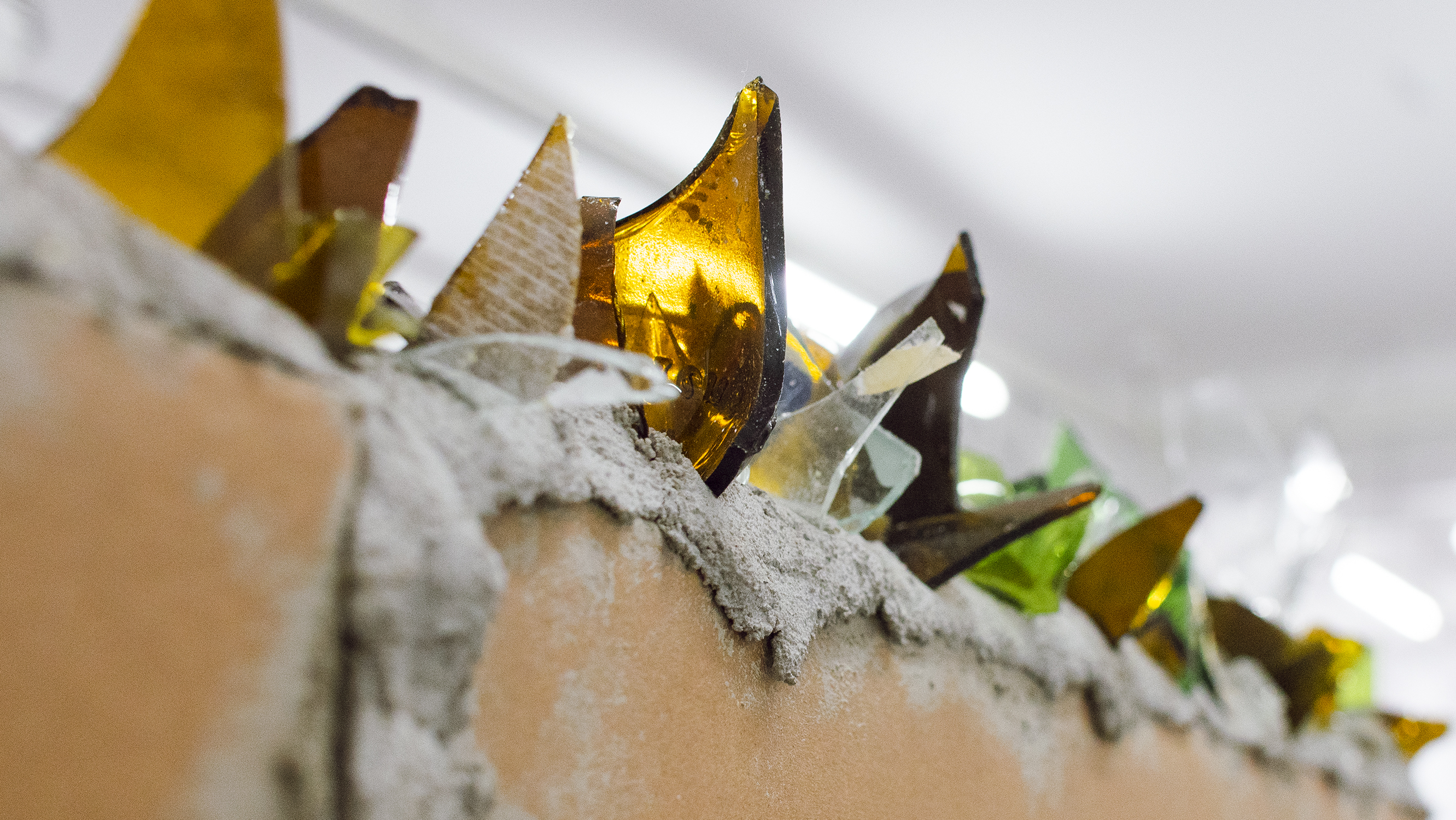 Fountain, 2020
1c coins, shelf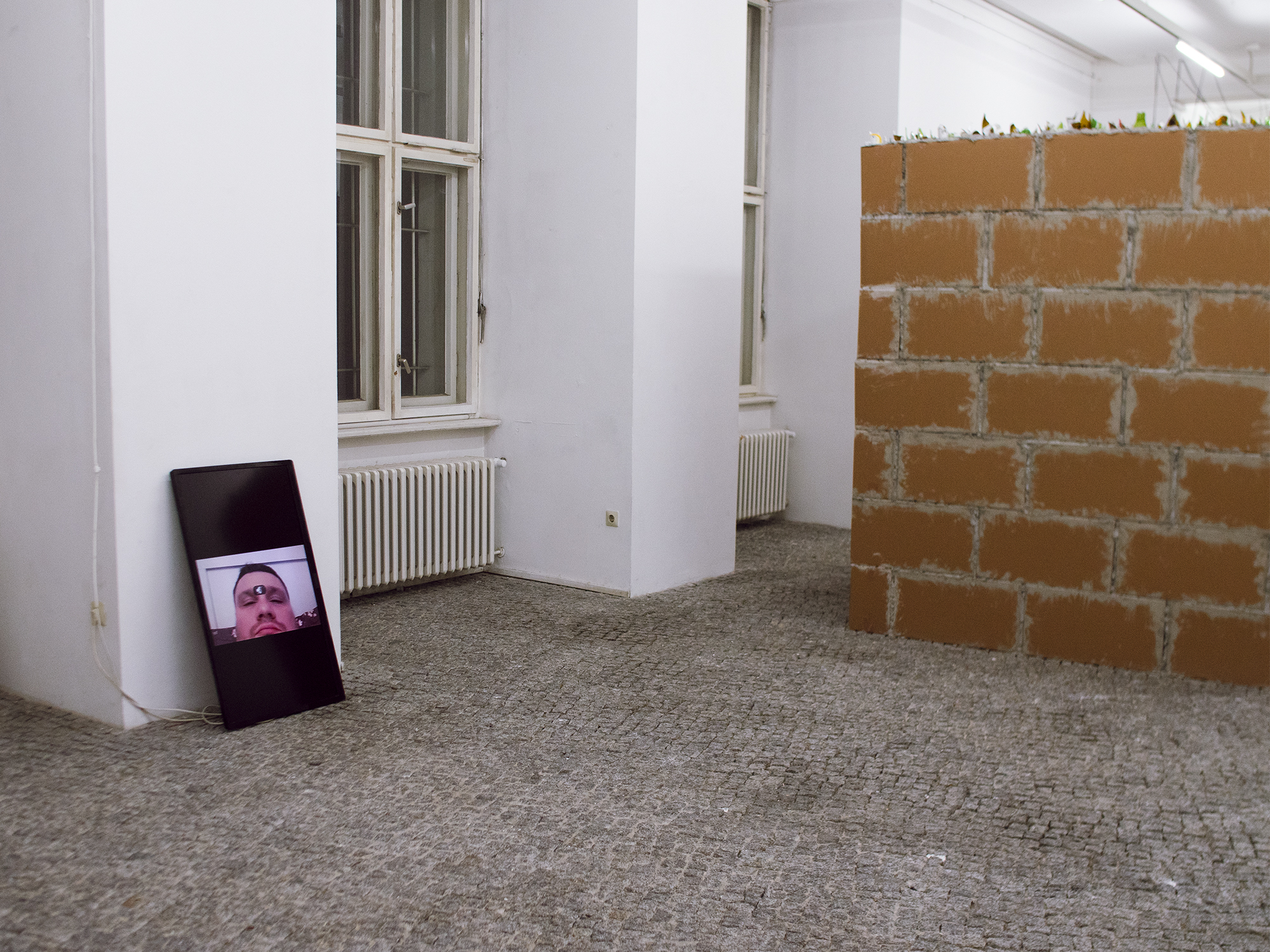 Violently trying to connect, 2020 HD video
Small change, 2020
Washed 1c coins, canvas, wood
Success, 2020
Emergency blanket, two industrial fans, light, spraypaint
Drone, 2020
Self made speakers, 5.1 sound install, artificial wasp sound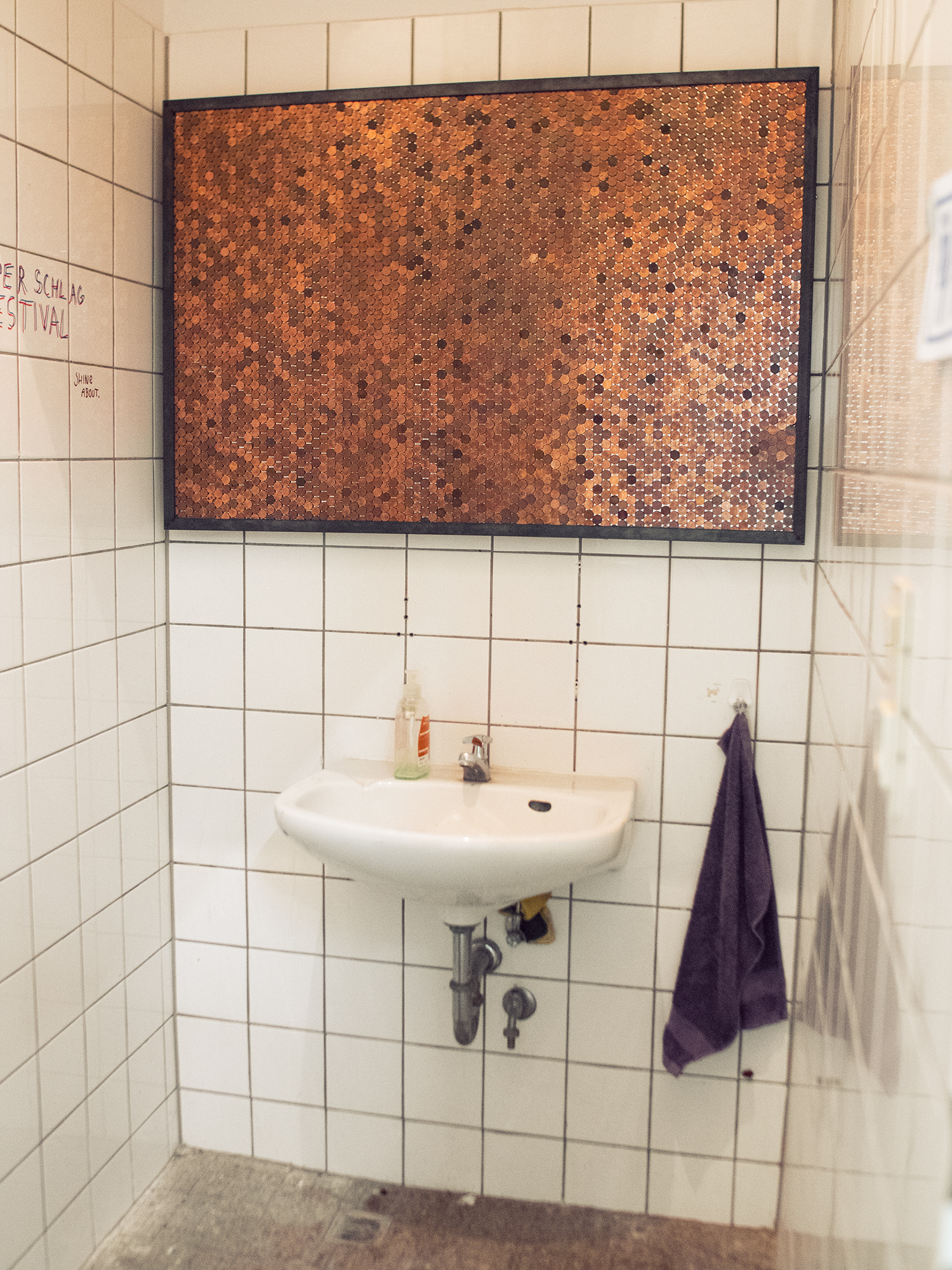 Vanity, 2020
Mirror, 1c coins
Dog money, 2018
Pine gun rack, dog sticks
200 million years into the future.
A2 plotter drawing
Fate
Maps of the future
This is a series of maps of the earth 150 - 250 million years in the future. Based on the work of paleographer Prof. Christopher Scotese and his series of animations showing the movement of the tectonic plates from Pangea to 'Pangea Proxima'.
The drawings are based on interpretations of Youtube videos, including all of the compression artifacts and irrelevant colour information. The vectors are then produced using a plotter, a machine widely used by architects in the past. The strangely anachronistic machine/robot holds a real pen, and is uniquely positioned between our analogue past and an automated future.
As the tectonic plates that we're riding on continue to drift over the earth our geography will change. One day Cape town will touch Rio. I find it exciting to think about the earth itself as something unfinished and in motion, at a time when political borders dominate our perception of the planet, the reality is that even the land itself is in flux and ever-changing.
230 million years into the future.
A2 plotter drawing