Works and Projects
A selection of different projects
Kingdom, 2020
Cardboard boxes, cement, broken glass
Brand Strategies
Exhibition
The works in this show look to accept the political victories of hate and fear and the recent failures of love in shaping our world, as the internet pushes us into a new era that ideologically resembles the dark ages. Perhaps we must accept the outright victory of capitalism, as we enter a new yet familiar time of men and fear and hate - of foreigners, of science, of women, of other.
We will build walls with our new technologies. We will trumpet our slogans and truths. We will hoard our wealth and display it out of reach. We will arm ourselves and puff up our chests. We will destroy opposition with ignorance. We will each build our kingdoms and each of us will achieve success! Our personal brands will become famous and wealthy and beat all the other rival brands. And we shall have taken back control and we shall be free.
Gr_und
SeeStrasse 49, Berlin
14th - 28th Feb, 2020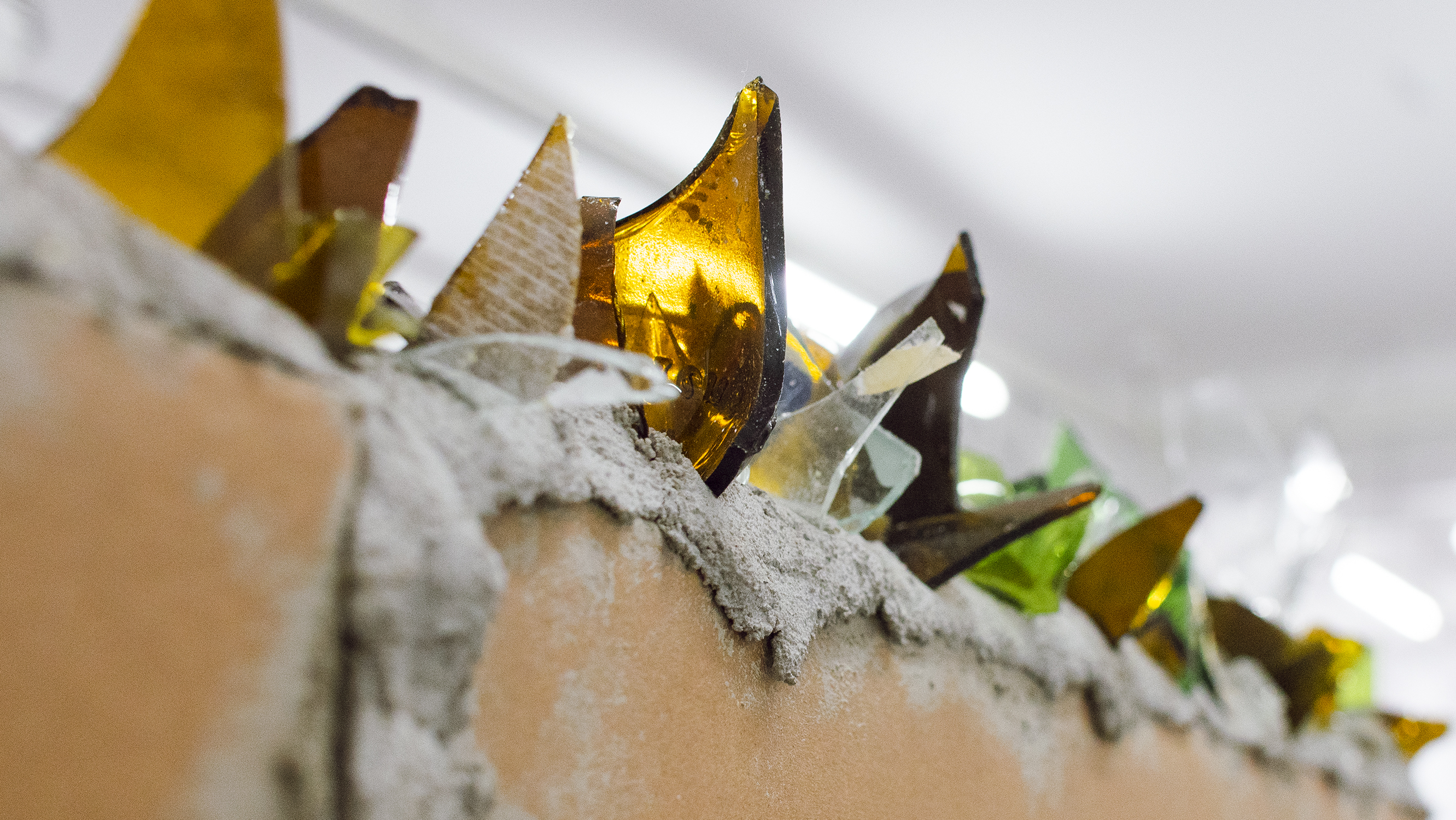 Fountain, 2020
1c coins, shelf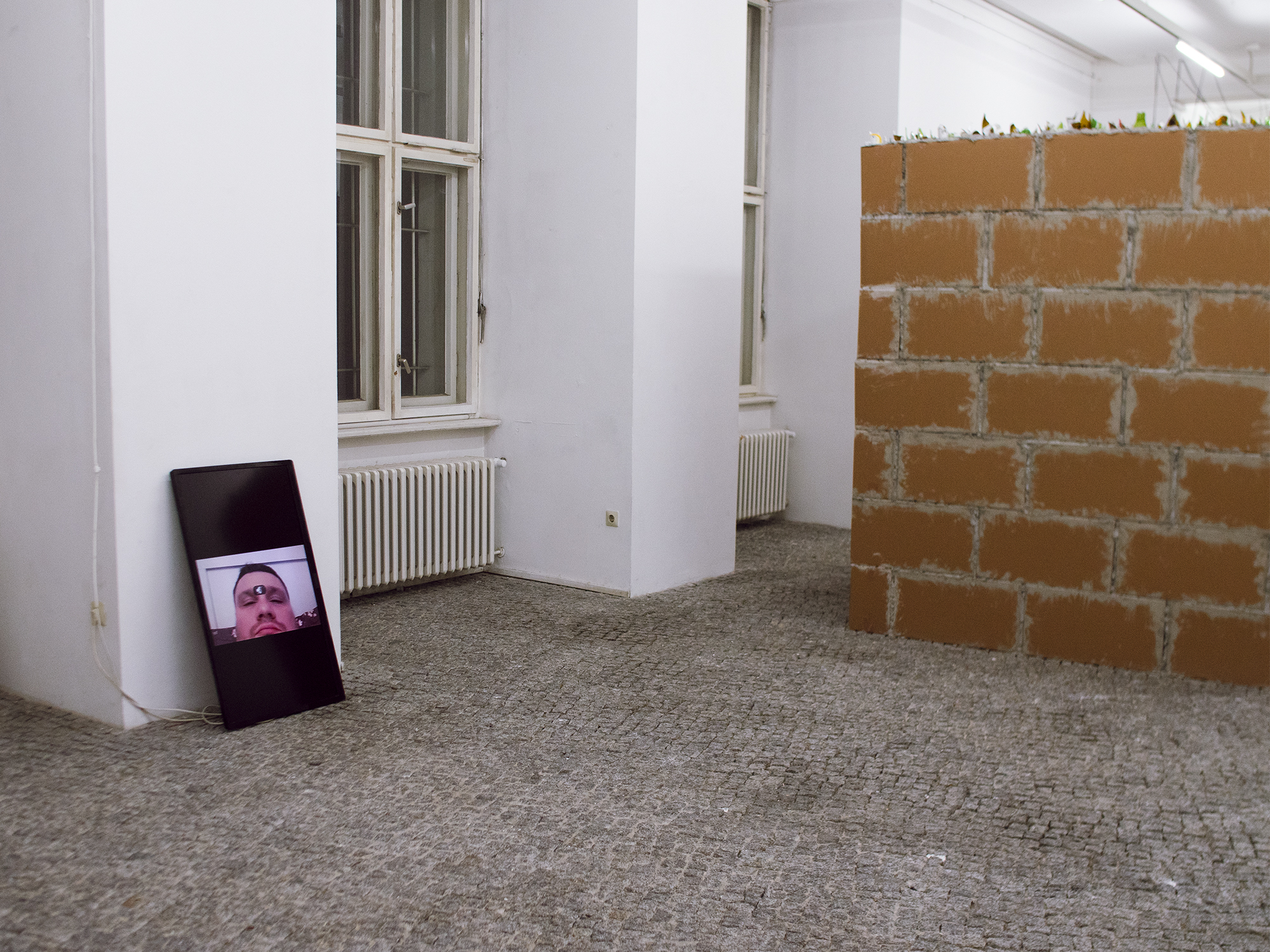 Violently trying to connect, 2020 HD video
Small change, 2020
Washed 1c coins, canvas, wood
Success, 2020
Emergency blanket, two industrial fans, light, spraypaint
Drone, 2020
Self made speakers, 5.1 sound install, artificial wasp sound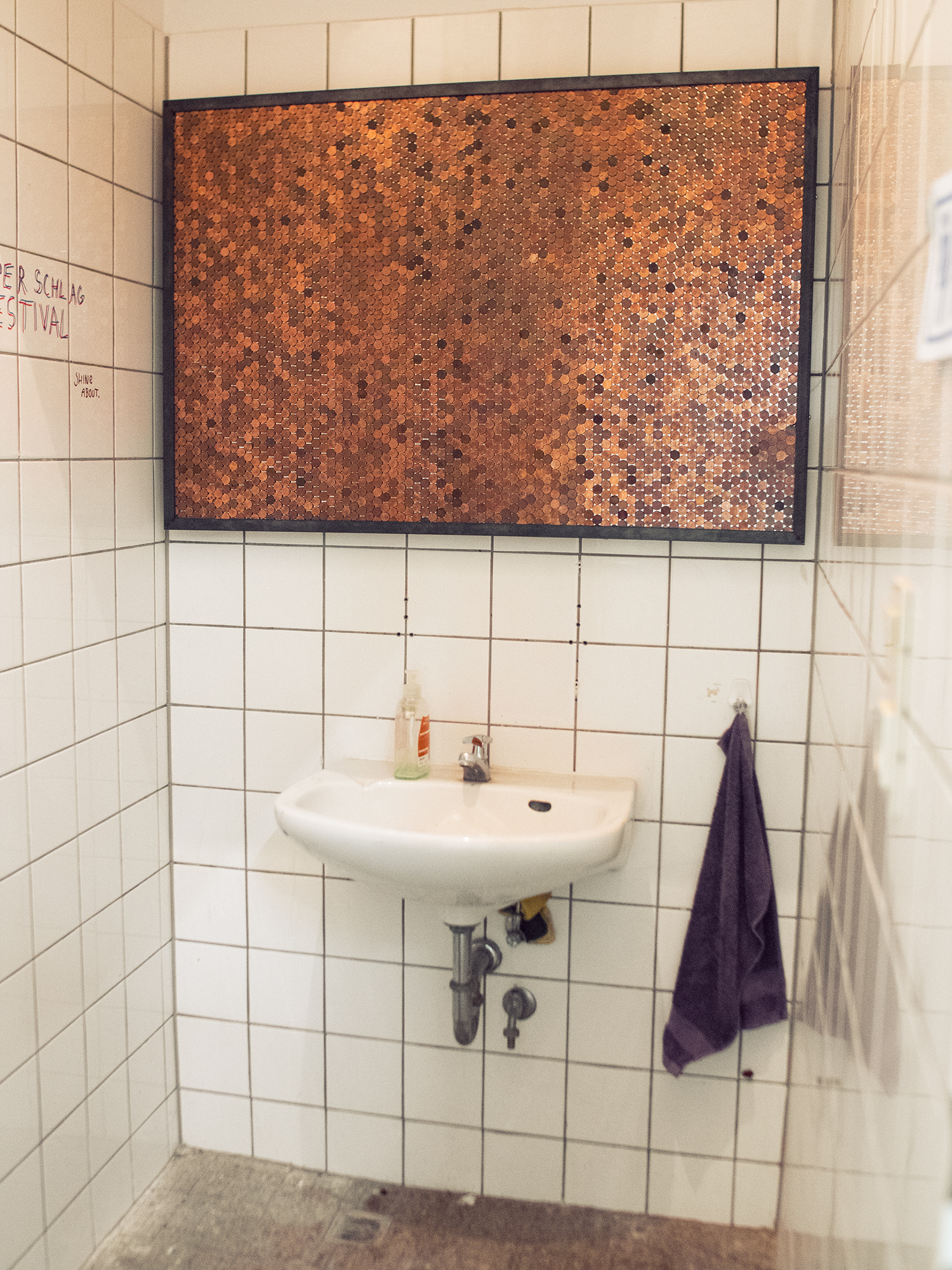 Vanity, 2020
Mirror, 1c coins
Dog money, 2018
Pine gun rack, dog sticks
Nobody Died
Nobody Died
White T-shirt
A clothing brand just like Nike, only we don't work people to death and poison the planet. Nearly two years went into realising this project, sourcing material and tailors to create these beautifully made hand sewn T-shirts.
In order to make the pricing fair, the price of the shirt is related to your income. Divide your earnings by 0.2% to find what it costs for you.
Own one piece of clothing where nobody died.
email nobodydied.tshirt@gmail.com for inquiries.