Studio

Rob Blake
KAOS BERLIN
Wilhelminenhofstr. 92
Berlin, Germany
12459
Contact

robblaketv@gmail.com
+49 (0) 1521405 1605
Works and Projects
A selection of different projects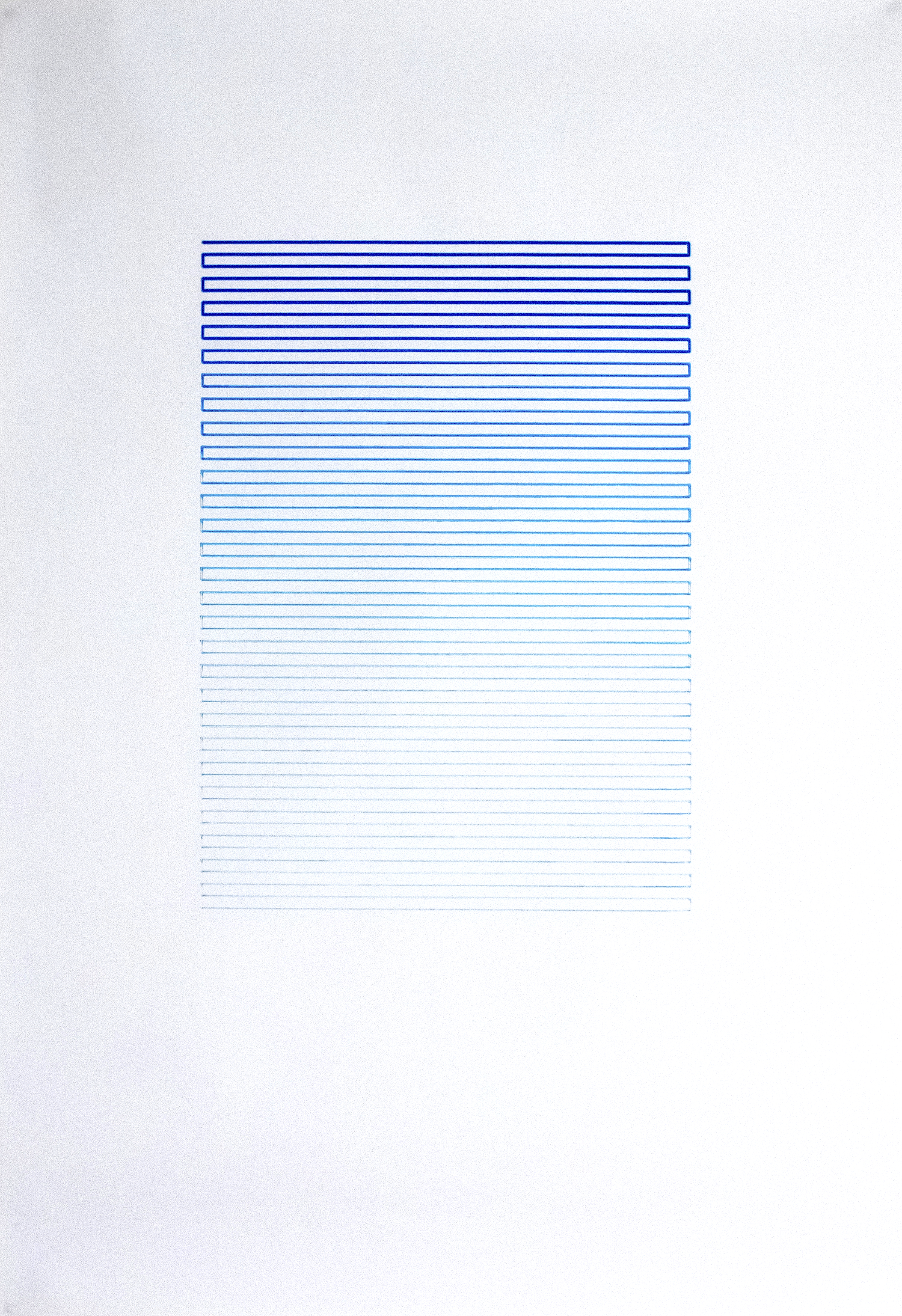 Studio images, July, 2021
Fade
Studio work
These drawings are made using an adapted plotting machine, using a real pen. The gradients are created through the pen running out over the duration of the print. Each print or drawing is unique. From the precision of the machine emerges organic irregularity and entropy that reflects something about inherent differences between single-use product consumerism and natural ecological systems.
They make me think of waterfalls, crystals, trees, cocoons and rocks. The process reflected how ecologies seem to fade but are actually constantly transforming into something we can't see yet.
Available framed | 70x50cm | 50x50cm
Exhibition Poster
July 3 – July 18, 2020
Terroir -
new and unreal influences

Exhibition


We may all be products of our environment, but what even is that right now? What is this new world we are living in? What unseen and complex motives are flavouring, corrupting or redeeming us?

This series of works imagines unreal and confusing futures through works in states of transition, evolution and decay. Implied by familiar but weaponised objects, hastily repurposed appliances, languages that have lost their meaning, bacteria and banal white masculinity. What has led to the manufacture of these artefacts, and what roles will they play as our taste changes, determined by a shifting terroir.


Installation Images
SP2, Berlin